CLARK CO. HEALTH DEPARTMENT INVESTIGATING HEPATITIS A CASES
Posted March 15, 2018
The Clark County Health Department (CCHD) is working with the Indiana State Department of Health (ISDH), West Clark Community Schools and the Clark County Jail to investigate several recent cases of Hepatitis A, some of which are linked epidemiologically to an outbreak in Louisville.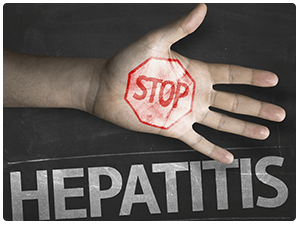 As of March 15, 2018, several cases of Hepatitis A have been confirmed among inmates at the jail. Additional cases have been identified in individuals at the Henryville Elementary School.The Clark County Health Department is working to identify and notify individuals who may have been exposed.
"The Clark County Health Department is working closely with all parties involved to protect the health, safety and well-being of our community", said Dr. Yazel, Clark County Health Officer.
Hepatitis A is a viral infection of the liver. It is highly contagious and is generally transmitted via fecal-oral routes or through consumption of contaminated food or water. Individuals can contractthe virus through contact with:
Foods prepared or served by an infected person(s)
Stool or blood of an infected person(s)
Inanimate objects that may have trace amounts of fecal material from hand contact.
Symptoms vary greatly, from severe to none at all. Symptoms may include loss of appetite,nausea, tiredness, fever, stomach ache, dark (cola) colored urine, and light colored stools.Jaundice (yellowing of the eyes or skin) may appear a few days after the onset of these symptoms. Persons can become ill 15 to 50 days after being exposed to the virus. Most people who get Hepatitis A feel sick for several weeks, but they usually recover completely and do not have lasting liver damage.
Anyone who is exhibiting symptoms of Hepatitis A should contact a healthcare providerimmediately. Individuals with symptoms should not prepare or serve food to others and shouldwash hands thoroughly with soap and water before and after eating and after restroom use.The best way to prevent Hepatitis A is through vaccination. Children in kindergarten through Grade 3 have likely been immunized against Hepatitis A. Older children and adults may not have been immunized and are urged to check their vaccination status.
For more information about Hepatitis A