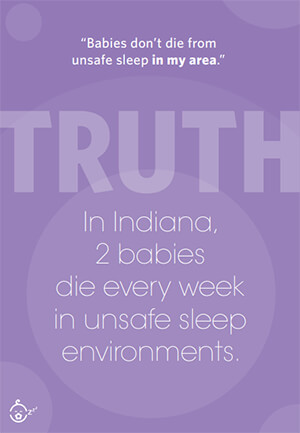 Adult/Child/Infant CPR paired with the Safe Sleep Program is a no-brainer for all parents, grandparents, aunts, uncles, nieces, nephews, cousins, friends and ANY caregiver who may have the responsibility of caring for a baby or child.
Sudden Unexpected Infant Death (SUID) Facts
SUID is defined as the death of an infant less than 1 year of age that occurs suddenly and unexpectedly, and whose cause of death is not immediately obvious before investigation.
The three commonly reported types of SUID include the following:
Sudden Infant Death Syndrome (SIDS)
Unknown cause
Accidental Suffocation and Strangulation in Bed (ASSB).
Of the 426 SUID cases in Indiana from 2013-2017, 43 occurred in the Southern Hospital Region.